"It is truly DELIGHTFUL to know and work with Stephanie. She is very professional, knowledgeable, creative and dedicated in her commitment to really working together to achieve whatever your particular body needs When times were tough in my healing process, she was always always positive patient and encouraging. Honestly, I plan to train and stay connected in my body wellness plan with Stephanie as long as possible, hopefully forever...."
Francie Brown, Farmington CT
​
"I have had chronic back problems as well as some acute neck injuries that were irritated through my recent pregnancy. I had been treating my back through Chiropractic care; however my back would go "out" within a day or two of being adjusted. Stephanie Foresi MSPT has helped me get strong again through realistic exercises that can be performed in my home without fancy equipment. This has significantly improved my back pain. As a working mom this is just what I need to stay strong and painfree. I couldn't have done it without her and am grateful I have found Foresi's Individualized Training!"
Bethany Martine, Southington CT
​
"Steph, I cannot thank you enough for all that you have done and continue to do for me. As you know I have had Multiple Sclerosis for nearly 17 years and am still mobile thanks, in no small part, to your continued efforts to help me. Whether you are stretching me, assisting me with pain management, working with me on strength training, or balance, you never seem to run out of innovative techniques that REALLY WORK.
You watch me walk in the door and see what is going on with my gate without me having to say a word. I have never before experienced that. This is why I travel to Southington from Old Lyme twice a week, because nobody knows how my body works like you.
I am so thankful to have you working with me and appreciate all that you have done for me over the past 8 years. Thank you again for all that you do!"
Kristin DelMastro, Old Lyme CT
​
"I had very serious knee surgery in December 2000 and was told that I would, in all likelihood, need a replacement knee in a couple years. Stephanie became my physical therapist and with Stephanie's expert training I have made it to 2012 with the same knee. I find it very easy to work with Stephanie, as she instills confidence and gets the most out of you while at the same time being so considerate. I highly recommend her.
Anne Brault, West Hartford CT
​
"Not only have I worked for Stephanie but I've also been a patient. I cannot stress enough her level of knowledge and understanding of body mechanics and injury. She spends one on one time with you that you would not be able to get at a regular PT facility. Her passion for healing is clear. I've also watched her improve and help maintain the quality of life for many others while I've worked for her.
As Owner of FIT, it is an absolute pleasure working for Stephanie. She is ambitious and has an incredible work ethic."
Jana Heath, Wethersfield CT​
"We started training with Stephanie right away once Caleb was cleared for Sports on June 2. He REALLY struggled with running due to his major back surgery 7 mos prior, but was so determined to get his spot back on the SHS Soccer team. He gave Steph and her trainer Ashley the Blue Knight fitness test which included sprints and timed miles and they were able to help him get back into shape!! They offered lots of stretching and things he could work on his own. Stephanie was also able to help focus on his hamstrings to help correct even the way he walked. Caleb did 7 mos of PT and did not make the progress he did with Stephanie in 12 weeks. Thanks Stephanie and Ashley!"
Tanya Richert. Southington CT
​
"Steph is simply the best at what she does! Her knowledge and passion allows for the best workout in the most optimal way. We only worked out for a half hour yesterday, and oh boy, can I feel it!! Love being back in her gym!!!!"
Maureen Farmington CT
​
Advanced Physical Therapy • Personal Training -Sports Specific Training • Sport and Dance Evaluations • Balanced Body Pilates Studio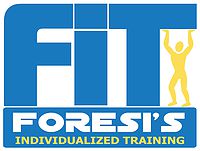 122 Spring St. D4, Southington, CT 06489