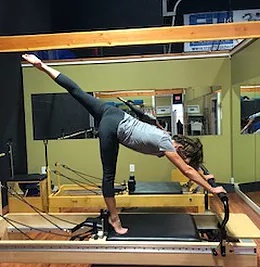 Stephanie L. Foresi Owner/Director MSPT, CSCS, AFAA Personal Trainer
Stephanie L. Foresi, MSPT, has worked as an orthopedic/sport physical therapist and private personal trainer/ sports specific program specialist for over 24years. Stephanie Foresi received her Master's in Physical Therapy from Springfield College (1997). Stephanie competed Division II Collegiate Gymnastics at Springfield College 1992-1995, and served as the assistant coach in 1996. Other areas of training include: AFAA Certified Personal Trainer, NSCA Certified Strength and Conditioning Coach, Body Balance Golf Fitness Trainer, Prenatal/Postnatal Fitness Instructor, and Polestar Pilates Rehab Instructor. Stephanie is trained through Balanced Body Barre Teacher Training program. Stephanie has had over 18 years experience working with clients who struggle with chronic pain and eating disorders.
Currently Studying under Johns Hopkins Practicum Series on Dance Medicine.
Manual Training includes: Mulligan, McKenzie, Cyriax, Paris, IASTM Practitioner, Taping, and Over 15 Courses on Core Strengthening Training.
​
Tyler Kradas MS, XPS, USAW L2
Tyler has his Bachelors of Science, in Health and Fitness from Mitchell College. There, he played Division 3 lacrosse for 4 years where he won 2 conference championships, was a scholar athlete award recipient, a captain his senior year and a first team all conference midfielder. His biggest accomplishment though was playing in every game of his career, while never getting injured. He attributes that accomplishment to hard work and his training. Tyler also has his Masters of Science in Kinesiology, specializing in Sports Performance from Point Loma Nazarene University. He has experience working with athletes ranging from youth all the way up to professional tennis and NFL players. He holds an EXOS Performance Specialist Certification and is also a Level 2 Olympic Weightlifting Coach. He now specializes in Sports Performance and also coaches high school lacrosse.
​
Stephen J. Foresi, Co-Owner
​
Stephen competed in Division I Collegiate Lacrosse at the University of Hartford, was a high school All-American from Conard in West Hartford, CT, played in the CT North-South All-Star game, coached youth football, and currently coaches youth boys and girls Lacrosse. Stephen has worked as a strength and speed coach in the past, and as co-owner of F.I.T., focuses primarily on operations and management, while coaching all levels of athletes in lacrosse. Stephen runs the boys lacrosse division of F.I.T., and also coaches and works closely with the girls lacrosse program. As Head Coach, Stephen has led Southington Youth Lacrosse teams and players to the following achievements:
2019 - U14 CONNY Tournament Champions (Girls)
- U14 Ken Vilar Tournament Champions (Girls)
- All Star Team Player Selection
- Head Coach - SLA
2018 - U14 CVYL Senior A Red Division Tournament Champions (Boys)
- U14 Undefeated in-league record
- U14 Ken Vilar Tournament Champion (Boys)
- Vice President & Head Coach - SLA
2017 - U14 CVYL Senior A Black Division Tournament Champions (Boys)
- U14 Undefeated in-league record
- U14 - 3v3 Indoor Tournament Champions (Boys)
- Vice President & Head Coach - SLA
2016 - U11 Nutmeg State Games - Silver Medal (Girls)
- Vice President & Head Coach - SLA
​
Advanced Physical Therapy • Personal Training -Sports Specific Training • Sport and Dance Evaluations • Balanced Body Pilates Studio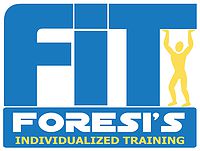 122 Spring St. D4, Southington, CT 06489