Sports Performance Center
F.I.T INDOOR TURF FACILITY
****Rent for your Team to Train****
FIT offers an indoor turf field facility for a variety of sports teams, small groups, and personalized sports-specific training.​
Features:
State-of-the-art Stadium, short pile nylon synthetic turf facility is an optimal heated space for soccer, baseball, softball, golf, lacrosse, volleyball and football practice at all levels. The turf padding adds shock absorbency without the messy and unsafe rubber chips found in other turf facilities.
The indoor turf facility can be rented separately, or combined with our training facility for teams and small groups to rotate from skills practice to sports-specific fitness training.
Coaches can rent our facility, or leagues can secure one of F.I.T.'s highly qualified coaching staff for sports-specific team training and conditioning.
Rectangular field is 55' by 30'
Batting cage nets are on sliders that run 55' long, by 10' wide, by 15' high.
Indoor turf shoes and sneakers only. No cleats!
Storage rooms for player equipment, a bathroom facility, and warm-up/training room all within the indoor turf facility.
A "Coaches Corner" is equipped with a large white board for teaching players drills, concepts and plays.
Parent seating with safe viewing of turf activities.
Call or visit today!
​
Summary of Key Features:
Heated State-of-the-art Padded Turf
Large Open Space, 55x30 Feet, with 25 Foot Ceiling
Lacrosse Goals
Coaching Staff Available
Small Group Training Room Included
Close-caption Viewing for Parents
Conveniently Located Here in Southington, CT
​
Sports Peformance Options:
Speed/Agility Training
Metabolic Conditioning
Weight Training Under Proper Instruction and Supervision
College and HS Sport Summer Packet Training
On Site Team Training and Speed/Agility Clinics
Team Preseason Training
Sport Specific Clinics and Private Lessons
​
Strength Coaches are always available for individual strength and conditioning sessions, Team Speed and Strength Classes, and College Athlete Summer Packet Training​
Advanced Physical Therapy • Sports Specific Training • Sport and Dance Evaluations • Balanced Body Pilates Studio
Strength & Conditioning/Speed & Agility Training • Indoor Heated Turf Rental • Team Training and Sports Clinics​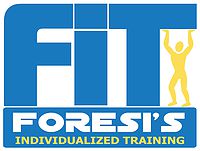 122 Spring St. D4/D5, Southington, CT 06489