Facility Policies and Forms
Policies
Payment is expected prior to or at visit.
All Regular session appointments are 55 minutes.
All Express appointments are 25 min.
No Shows must be made 24hrs in advance or a charge of a session will be made.
All prepaid packages must be used within 6 months of purchase.
Foresi's Individualized Training LLC reserves the right of refusal for an appointment or client that we feel is not in the best interest of the client or staff at any given point.
Foresi's Individualized Training Covid19 Update:
To keep FIT a safe and healthy environment, we have added many additional cleaning precautions and protocols, and ask for your support with these as you enter our facility. Appointments will be scheduled 15 minutes apart to allow for extra sanitizing and no additional person to person interaction. Please do not come in before your scheduled time. We have all physical therapy services performed in the main/open gym space, ceiling fans circulating at all times and doors open when possible. We will be requiring that you follow safety protocols while we transition back into business. These protocols are the following: Please use available sanitizer as soon as you enter FIT, please wear a mask of your own. We at FIT will also be wearing masks and sanitizing frequently.
If you are feeling sick, please stay home, and if you have symptoms of a respiratory infection such as a fever, cough and/or difficulty breathing it is recommended you contact your healthcare provider and follow their instructions. Please call the office and cancel your appointment- of course there will be no charge for any late cancellation at this time.
Very importantly, if within the last 14 days you have been in any of the locations for which the CDC has issued a coronavirus-related public health notice, or know that you have been in close contact with a person who has recently been in one of the locations, please do not come to your PT appointment.
We at FIT are doing our best to keep the office clean and sanitized and we want to assure you we are also taking good care of ourselves as well.
Registration & Forms
(Click on a form below to open and print)
​
Advanced Physical Therapy • Personal Training -Sports Specific Training • Sport and Dance Evaluations • Balanced Body Pilates Studio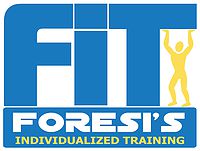 122 Spring St. D4, Southington, CT 06489