Tailored Pilates Program Wolcott
VOTED BEST PILATES STUDIO 2019
Studio Pilates Makes a Difference
PILATES is an exercise program suitable for beginners. You can do it no matter what age you are or what body type you have. Pilates benefits both males and females. Our pilates training is tailored to an individual's body and its specific needs. It will help you gain strength if you want to compete in sports. It's very helpful if you want to improve your golf game or wean yourself off using a walker. Pilates strengthens and lengthens. Pilates is best for preventing or recovering from an injury. It can help manage pain or chronic conditions. It's an amazing complement to other workout regimes.
Pilates is a recommended form of exercise to help you strengthen and improve your general condition and performance. Whether you are a dancer, runner, swimmer, tennis player in Wolcott, you will be pleased with the results after we set up your program. A tailored pilates program will correct body alignment, stability, movement and muscle firing patterns, strength and flexibility.
Pilates Equipment:

Reformer, Cadillac Trapeze, Ladder Barrel, Springboard, Combo Chair
​
We Offer the Following Pilates Options:
Private 25 min and 55 min Sessions ● Duets 25 min and 55 min Sessions ● Pilates Studio Circuit Class
(see pricing)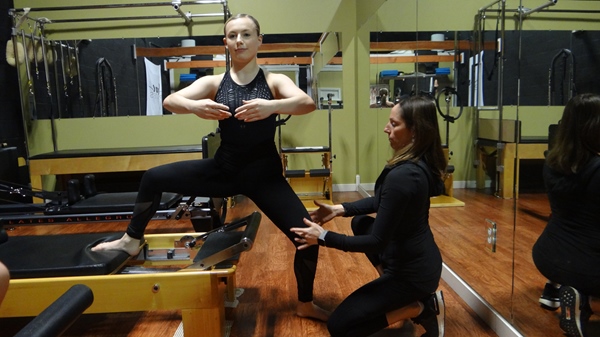 Core Principles Training at FIT
Core Principles will enable an athlete to have a concentrated application of the general principles in Pilates. Training will include body positioning, breathing, and terminology on the mat, reformer, wall tower, discs, combo chair ladder barrel, and Cadillac Trapeze. An athlete will acquire the ability to participate in any FIT Pilates group training or pop ups in the future. Pilates Group training takes place in a full Balanced Body Studio setting.
Pilates Training Advantages
PILATES, a safe form of exercise for people of any age or body type, male or female, strengthens and lengthens your body. It can help someone prevent or recover from injury, manage pain or chronic conditions or improve the form, technique and mechanics of moves by lengthening the spinal strength and control. FIT utilizes pilates training principles for dance specific strengthening and flexibility.
​
Pilates Training for Dancers
We invite dancers and dance studios from Wolcott to come to Foresi's Training to upgrade their training processes. We have over 20+ years experience in Physical Therapy, Pilates, Sports Specific Training and Gymnastics, Coaching and Training.
Our Dance Specific programs include the following:
Studio Specific Injury Prevention Programs & Strength/Conditioning Clinics
Dancers' Body Alignment and Body Work Sessions
Private Full Studio Pilates Training
Small Group Full Studio Pilates Training
Group Pilates Mat Clinics (onsite)
​
Other Beneficial Fitness Programs at Our Facility:
Advanced Physical Therapy • Personal Training -Sports Specific Training • Sport and Dance Evaluations • Balanced Body Pilates Studio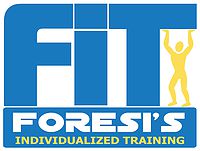 122 Spring St. D4, Southington, CT 06489