Dance Injury Prevention Programs Near Farmington
A dancer moves like no other athlete. The precision, flexibility and repetition of dancers' movements make them particularly vulnerable to injury. They also require a unique approach to treatment and recovery so they can recover quickly without losing learned techniques or muscle memory. We treat dancers of all backgrounds and abilities, from recreational to pre-professional athletes in classical ballet, jazz, hip-hop, lyrical, tap and competitive dance.
Injury Prevention Programs help dance studios manage dance-related injuries and educate dancers about how to avoid injury and stay healthy. We accomplish this through particular programs and services that focus on assessing the risk of injury and diagnosing injuries at their earliest and most treatable stages.​
Injury Prevention Assessment
The injury prevention assessment program offers individual studios the option to have
their dancers' assessed before dance injuries occur. A physical therapist will meet with the dancer, and evaluate the alignment, strength and flexibility, as well as assessing functional dance positions and moves.

At the end of the assessment, your licensed clinician provides you with an individually tailored exercise regimen that includes recommendations for technique modification, training strategies, and footwear that can reduce the risk of injury. We offer individual in-person visits at F.I.T in Southington CT.​
Injury Prevention Lectures and Workshops
Injury prevention lectures and workshops address all aspects of injury prevention, including cross-training, warm-up techniques, nutrition and hydration, pointe readiness, and environmental safety. To schedule or inquire about a workshop for your studio please complete our information request form and email it to
​
Ninety percent of traumatic injuries in dancers occur during a jump landing. we
evaluate a dancer's risk of injuries such as ankle sprains and knee tears due to
misalignment during a jump landing. This program is used to assess the biomechanics
of a dancer's jump landing in order to identify his or her specific risk of injury and
determine which exercises can be used to improve landing performance.​
Appointments are required for all injury prevention services and programs. To make an appointment, please call 860-690-9796 or email foresifitness@gmail.com​
Other Beneficial Fitness Programs at Our Facility:
Advanced Physical Therapy • Personal Training -Sports Specific Training • Sport and Dance Evaluations • Balanced Body Pilates Studio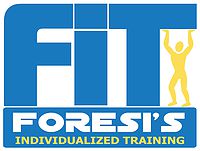 122 Spring St. D4, Southington, CT 06489