Concierge Physical Therapy Program Near Wolcott
Why Choose Concierge Physical Therapy
Concierge physical therapy is the answer for someone who wants to be treated immediately, rather than waiting for a referral from a PCP or specialist.
It's for clients without insurance, or with a high insurance deductible.
Individuals who want to remain injury free will have access to their physical therapist all year long.
Insurance vs Using your HSA or Paying Out of Pocket:
Increased Level of care
Decreased number of total visits over the course of the treatment
Direct access of care: 100% one-on-one care, will never see different therapists or assistants
Personal ability to reach the provider
Schedule within 2-3 days
​
Other Beneficial Fitness Programs at Our Facility:
Advanced Physical Therapy • Personal Training -Sports Specific Training • Sport and Dance Evaluations • Balanced Body Pilates Studio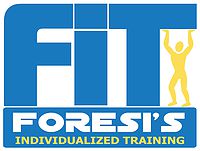 122 Spring St. D4, Southington, CT 06489