Meet Your Rehabilitation Needs with Concierge Physical Therapy Close to Bristol
Who Is Concierge Physical Therapy For?
Concierge physical therapy is ideal for anyone who wants to be treated immediately, rather than waiting for a physician referral.
It's for clients without insurance, or with a high insurance deductible.
It's for individuals who want to remain injury free, by having access to their physical therapist year-round.
Insurance vs Using your HSA or Paying Out of Pocket:
Increased Level of care
Decreased number of total visits over the course of the treatment
Direct access of care: 100% one-on-one care, will never see different therapists or assistants
Personal ability to reach the provider
Schedule within 2-3 days
​
Other Beneficial Fitness Programs at Our Facility:
Advanced Physical Therapy • Personal Training -Sports Specific Training • Sport and Dance Evaluations • Balanced Body Pilates Studio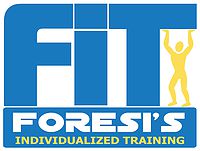 122 Spring St. D4, Southington, CT 06489