The Best Physical Therapy for Wolcott Residents
At Foresi's Individualized Training we understand and apply the principles of exercise science. A licensed physical therapist will evaluate and treat people who have been injured or are recovering from surgery. She will give you the one-on-one attention that's hard to find in other physical therapy facilities in or near Wolcott. You will be shown what exercises are beneficial to do at home and at our studio. Read more about the advantages of our physical therapy program on our concierge physical therapy page.
Why do physical therapy? It's because it focuses on pain management, strength training and improved balance. Connecticut doesn't require a doctor's referral for any of our programs. At Foresi's we have seen people do so well that they don't have to rely on a walker or cane.
​
Other Beneficial Fitness Programs at Our Facility:
Advanced Physical Therapy • Personal Training -Sports Specific Training • Sport and Dance Evaluations • Balanced Body Pilates Studio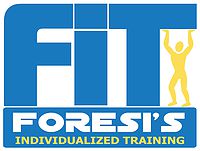 122 Spring St. D4, Southington, CT 06489