Physical Therapy That Works for Anyone in Unionville
Come to Foresi's Individualized Training to get help from an expert in the art and science of evaluating and treating people who have been injured or are recovering from surgery. She will give you the one-on-one attention that's hard to find in other physical therapy facilities. You'll learn about exercises that are beneficial to do at home and at our studio. Read more about the advantages of our physical therapy program on our concierge physical therapy page.
Pain management, strength training and improved balance all lead to a better quality of life. In Connecticut we don't require a physician's referral for any of our programs. You will be able to take home a positive attitude and exercises that really work. At Foresi Fitness it's not unusual to see someone safely walk without a walker or even a cane again.
​
Other Beneficial Fitness Programs at Our Facility:
Advanced Physical Therapy • Personal Training -Sports Specific Training • Sport and Dance Evaluations • Balanced Body Pilates Studio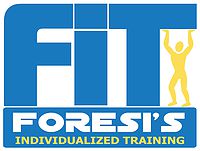 122 Spring St. D4, Southington, CT 06489