Physical Therapy That Works for the People of Cheshire
If you're looking for a physical therapist who is an expert in exercise science, contact us at Foresi's Fitness. You will get the one-on-one attention you won't find in most other physical therapy facilities. Your therapist at Foresi's will have a lot of knowledge and understanding of body mechanics and the healing process. Read more about the advantages of our physical therapy program on our concierge physical therapy page.
A physical therapist will help you with pain management, strength training and balance. They are necessary for improving and maintaining quality of life. We don't require a physician's referral for any of our programs, so you will be on a faster track to recovery. You will be able to take home a positive attitude and exercises that really work. Nothing fancy is required, just a commitment to keep your appointments and do your exercises.
​
Other Beneficial Fitness Programs at Our Facility:
Advanced Physical Therapy • Personal Training -Sports Specific Training • Sport and Dance Evaluations • Balanced Body Pilates Studio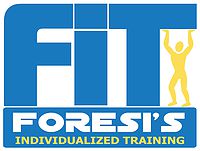 122 Spring St. D4, Southington, CT 06489