Physical Therapy That Works for the People of Avon​
If you're looking for a physical therapist with a lot of knowledge and understanding of body mechanics and the healing process, come to Foresi's Fitness. You will get the one-on-one attention you won't find in most other physical therapy facilities. Read more about the advantages of our physical therapy program on our concierge physical therapy page.
Pain management, strength training and balance are crucial for improving and maintaining quality of life. Because we don't require a physician's referral for any of our programs, you will be on a faster track to recovery. You will be able to take home a positive attitude and exercises that really work. Nothing fancy is required past the door of Foresi's Fitness.
​
Other Beneficial Fitness Programs at Our Facility:
Advanced Physical Therapy • Personal Training -Sports Specific Training • Sport and Dance Evaluations • Balanced Body Pilates Studio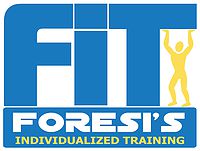 122 Spring St. D4, Southington, CT 06489