INQUIRE ABOUT TURF RENTAL
55 x 30 Square Feet
Hourly Rates
Subscribe for news about the following classes and other programs:
Private lessons: Girls Lacrosse
Private Personal Training and Youth Training
Team Training
Dance Pilates Training
Advanced Reformer Sessions
Sport Specific Training
Sports Specific Pilates Training
Adult Beginners Pilates Studio Training
Core Principles for Juniors and Teens
​
​To all of our Clients and Teams:
In an attempt to minimize stress levels in this heightened time, we have made the decision to close the office, beginning Monday, March 23 until further notice. This is not a decision that has come easily for us, but safety and health has to be our first priority in times like these. With that being said it is also our social responsibility to help fight the spread of COVID-19, and the best way to do this is through social distancing. The sooner we all take part in this practice, the sooner we will push through this and come out stronger together.
Please stay safe and healthy and home during this time. Feel free to call or email with any questions.
Advanced Physical Therapy • Sports Specific Training • Sport and Dance Evaluations • Balanced Body Pilates Studio
Strength & Conditioning/Speed & Agility Training • Indoor Heated Turf Rental • Team Training and Sports Clinics​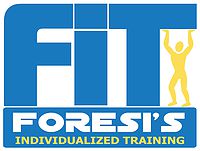 122 Spring St. D4/D5, Southington, CT 06489